Friendship Seminar met Peter Van Marcke, Wim Van Gils en Jan Vanrompay
3 Juni 2023, 15:00 – 18:00 te Antwerpen Aikikai
€25
---
Save the date
Aikido Shoruykai Belgium
Stage 2023
6-7-8 oktober 2023
Vrijdag 06-okt
18:30 – 19:45
Ze'ev Erlich (kids & jeugd) 6th Dan
20:00 – 21:30
Jan Vanrompay 4th Dan
Zaterdag 07-okt
10:00 – 11:15
Rob de Wolff 6th Dan
11:30 – 12:45
Paweł Zdunowski 6th Dan
30 min
Lunchbreak
13:15 – 14:15
Niels De Nutte (jeugd) 3rd Dan
14:30 – 15:45
Ze'ev Erlich 6th Dan
16:00 – 17:15
Myrthe Kaandorp 3rd Dan
Zondag 08-okt
10:00 – 11:15
Peter Saager 6th Dan
11:30 – 12:45
Paweł Zdunowski 6th Dan
12:45 – 13:15
Embukai
Impressions of our previous seminar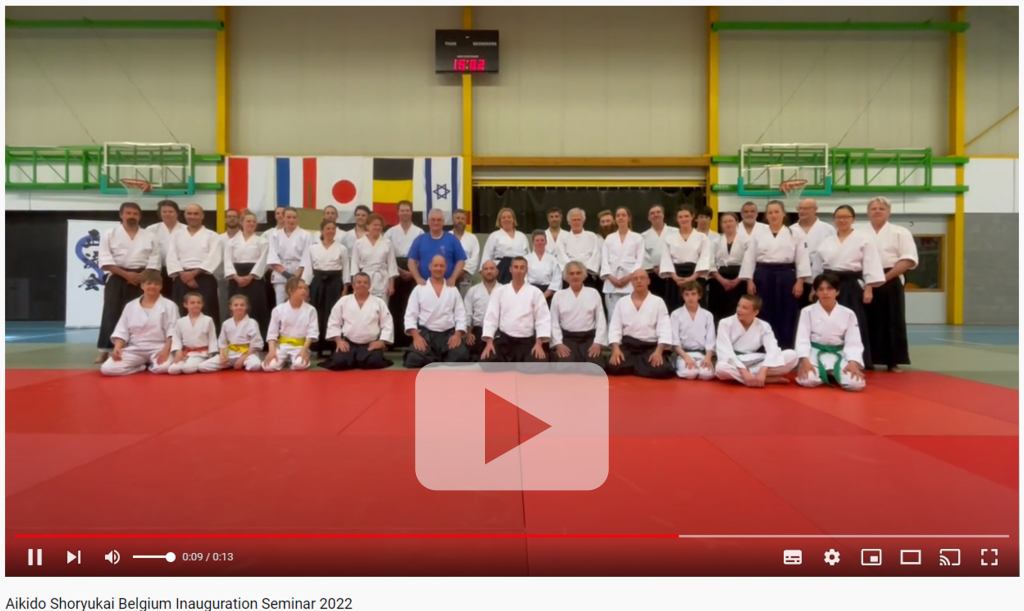 ---
Ze'ev Erlich sensei has been fully dedicated to the martial arts since 1984.
He lived in Kyoto (Japan) for 7 years (1992-1999) for intensive Aikido training at Kyoto Aikikai under the teaching for Koyama Teruo Shihan, while learning Japanese culture and arts.
He established Masatake Dojo in 1999 in his home town Rehovot (Israel), and since then, goes to Japan annually for a month of further aikido practice and inspiration. After having followed Koyama Shihan for 14 years, he was accepted as a disciple of Shimamoto Katsuyuki Shihan.
His inspirations are Shimamoto shihan, Fukakusa shihan and the late Fujita shihan.
Ze'ev holds a 6th dan in aikido."
---
Paweł Zdunowski sensei has been practicing martial arts since 1986 (Aikido since 1991).
He is a member of the Management Board and Technical Council of the Polish Aikido Federation and also a member of the Toyonaka Shosenji Dojo in Osaka.
Since 2001, he visits Japan every year, training in Hombu Dojo in Tokyo and since 2007 in Toyonaka Shosenji Dojo. As a student of Shihan Katsuyuki Shimamoto, he has been chairing Aikido Shoryukai Poland since 2011.
Aikido Shoryukai Poland cooperates with Ruud Shihan and Aikido Shoryukai Nederland.
Pawel holds a 6th dan in aikido since 2021."
---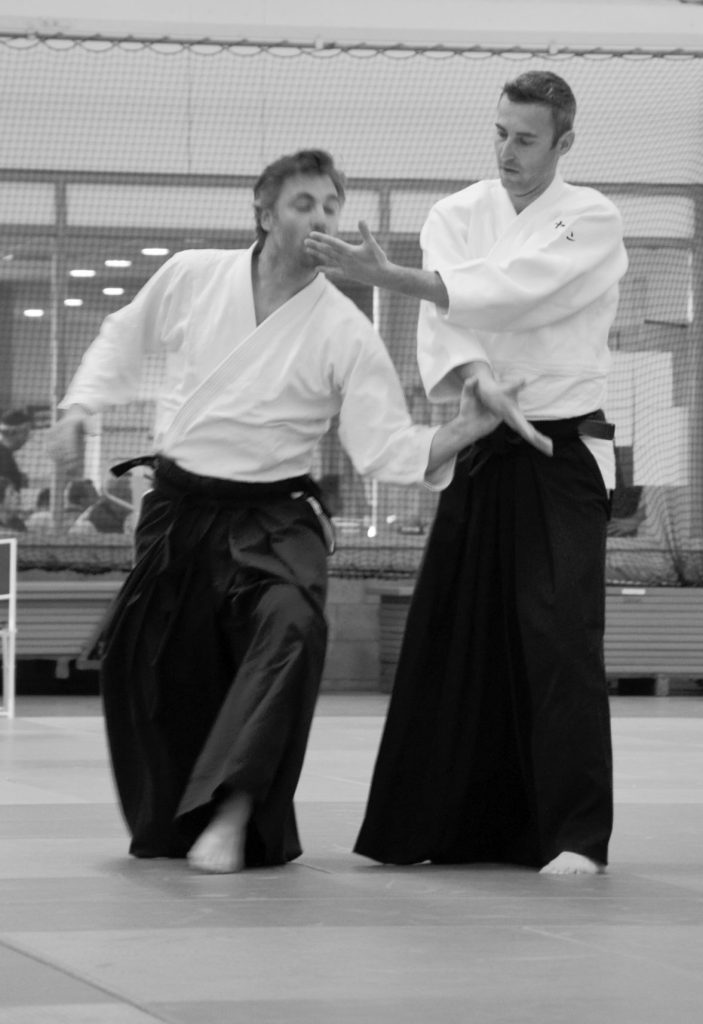 Jan Vanrompay sensei began practising Aikido in 1993 under the late Albert Merckx.
He lived in Japan in 2002-2003, where he was accepted as an Aikido student of Shimamoto Katsuyuki Shihan. He has been following shihan ever since, joining his seminars throughout Europe and goes back to Japan on a regular basis.
In 2018, he received shihan's approval to establish the "Aikido Shoryukai Belgium" federation, which he is presiding.
Jan holds a 4th dan in Aikido.
---
Niels De Nutte began practicing aikido in 2004 under the tutelage of the late Albert Merckx, Jan Vanrompay and Steven Beddegenoodts. Since 2005, he has joined other members of the Mushashugyo dojo in attending seminars abroad taught by Shimamoto shihan. Most noticeably, he has practiced intensely at Toyonaka dojo for two months in 2014, a period which continues to foster his joy for Aikido to this day.
He has been a youth instructor at Mushashugyo dojo since 2007 and part of the teaching staff of the Vlaamse Trainersschool (Flanders school for sports trainers) since 2021.
Niels holds a 3rd dan in aikido since 2022.
---
Katsuyuki Shimamoto shihan (°1937 ) is an influential aikido teacher and head priest of the Shosenji temple and dojocho of Shosenji dojo, located in the Toyanaka district of Osaka, Japan.
Between 1950 and 1956 he practised Okinawan style Shitoryu karate and obtained a 2nd dan. In 1956 he started practising aikido at Komazawa University. There he helped found the university aikido club and met his teachers, Suzuki Kakuzen and Kisaburo Osawa. During that same period he attended classes at the aikido Headquarters in Tokyo, including those taught by Morihei Ueshiba, better known as Osensei.
He started travelling abroad in 1995 and in 2000 he founds Shoryukai, the international offshoot of Shosenji dojo. Today, he has affiliated dojo's in Belgium, Germany, Israël ,Poland, Australia and the Netherlands. He has also extensively taught in Canada and Singapore.
On the 1st of Januari 2010 he was awarded the rank of 8th dan by Moriteru Ueshiba.